What would you recommend to the graduating high school students of today?

Should they live life to the fullest or should they live life humbly?

Should they walk away when life gets tough, or should they stick it out and fight?
With the school year coming to an end and another stream of students entering adulthood, I found myself reminiscing about high school, about graduation, about the questioned posed above, and about all of the choices I had to make prior to going to college.
When I graduated high school, I was awarded grants and scholarships to cover all of my college expenses; tuition, meal plan, and dorm.
A month prior to the beginning of my freshmen year of college, I received a letter
displaying a balance owed  of $2100.
Confused, I called to inquire about my grants and scholarships, and why they had not covered this expense. The financial officer explained to me that such funding didn't exist…
When I had explained to her what and why I had been awarded such funds, she told me that the recruiter in whom had promised me these funds had obviously been misinformed. She, perhaps, had even lied to me and others to get enrollment up. Without any paperwork proving said conversation with the recruiter, the financial officer could not justify awarding me funds that simply didn't exist.
I was distraught! I didn't have that kind of money! I had depended on my 4.0 and extra curricular activities to pay for everything.
I mean, isn't that what every student in America is told? If you work hard in school and get good grades, you'll go to college for free.
I didn't let this stop me, "for though the righteous fall seven times, they rise again…" (Proverbs 24:16). "When [I fell, I would] not be hurled headlong, Because the LORD is the One who holds [my] hand" (Psalm 37: 24).
Therefore, I sold my Daihatsu Rocky to cover college expenses.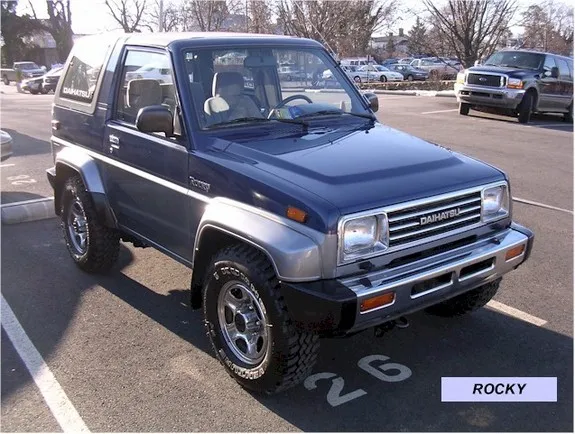 After covering college expenses, I had $600 remaining. With the help of my daddy, I purchased a $400 vehicle and fixed it up.
In all honesty, the trade was a tremendous blessing! God gave me a pretty tough car for only $400. All it NEEDED was new spark plugs.
The guy whom had sold it to us had just replaced the engine, transmission, and tires.
It got me around; I traveled to church, to hang out with friends, to work, and to home. I put many miles on my 1984 Toyota Corolla. The memories gained will never be forgotten.
The lessons learned, the price paid, the blessings gained, the message received, and the educational experience was far greater than still owning my first vehicle.
How did you manage your adventure?
12: Blessings in Disguise, Part 2 of 3 (Coming soon)
 I pray that my working testimony is received well, is encouraging to you,
and is consistently giving Glory to God. May He be honored!

I am grateful that you have given me grace as God has been working in me,
progressively changing my writing style.
Thank you for following, liking, and sharing my blog.
If you feel led, visit my Home page, read my Dream log, listen to Audio Messages, give to the Ministries my husband and I support, or listen to some of my favorite Worship Music.